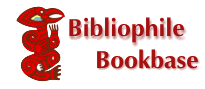 Buy this book on-line
SPARK**, MURIEL: : THE HOTHOUSE BY THE EAST RIVER
LONDON.MACMILLAN,1973.

ISBN 0333104323.

UK,8vo HB+dw/dj,1st edn.FINE-/FINE+.No owner inscrptn and no price-clip to dw/dj. Bright,crisp,clean,glossy colour pictorial artwork illustrated front panel of dw/dj with black+red lettering,white Spine/ backstrip with black lettering;rear panel undecorated - plain pale blue; with negligible shelf-wear,bumping creasing to edges and corners - an approx. 1cm closed tear (unrepaired) to front's head of spine's gutter fold/crease - no other nicks,tears or splits present and miniscule pushing at head+foot of spine/ backstrip.An accidental top corner dog-ear crease to rear inner flap of dw/dj - these the only detracting faults.Top+fore-edges particularly and exceptionally bright and clean and unusuall,without blemish,foxing or spotting; contents similar - pristine - no dog-ear reading creases to any pages' corners - appears unread,other than my own collation.Publisher's bright,crisp, unblemished, sharp-cornered,original,plain khaki/tan cloth boards with bright,crisp, blocked gilt letters to spine/backstrip and immaculate,unblemished plain white endpapers.UK,8vo HB+dw/dj,1st edn,5-168pp [paginated] incldes VIII (8) chapters; plus [unpaginated] half-title+titlepages. He is stabding in the middle of the room.She is sitting by the window,staring out over the east River.The late sunlight from the opposite window touches her shoulders and hair,it casts the shadow of palm leaves across the carpet,over her arm.The chair she sits in casts a shadow before her. There is another shadow,hers.It falls behind her. Behind her,and cast by what light?She is casting a shadow in the wrong direction.There's no light shining upon her from the east window.What is she looking at? So,the scene is set for perhaps the most enchanted of all the voyages to which Mrs. Spark has invited her readers.On a round trip from present-day life in New York to war-time Intelligence work in England in 1944 and back again,the story gathers in characters who could only have been created by the author of Memento Mori, The Prime of Miss Jean Brodie and The Comforters.The pace,wit,humour and fantasy with which the narrative is endowed are, quite simply,dazzling but through it all there is a strong sense of experience,of life being lived and observed,albeit in her own words "from a slight angle to the Universe". 'The Hothouse by the East River' is a novel to be read many times and one whose shadow will never grow less no matter where it falls. Please contact seller,for correct shipping/P+p quotes - particularly ALL overseas customers - BEFORE ordering through the order page! ** N.B. ALL buyers please note,stocks' actual shipping/P+p costs are adjusted and any difference is refunded,after order's receipt and before the order's despatch, especially if the item(s) are offered either P+p included/FREE. ** This item offered P+p FREE. Offer available UK only,unless indicated otherwise. ** ** N.B. US customers please be aware: US Standard AIRMAIL postage from UK to USA can now cost more than the price of the book! If speed is not of the essence,then Economy rate is recommended - at approx. anything from a 1/3rd to 1/2 of the standard US AIR quote/rate - sometimes arriving sooner than the 42 days - but not always.

UK,8vo HB+dw/dj,1st edn.
Not SIGNED.


SPARK**, MURIEL: : THE HOTHOUSE BY THE EAST RIVER is listed for sale on Bibliophile Bookbase by R. J. A. PAXTON-DENNY.

Click here for full details of this book, to ask a question or to buy it on-line.

Bibliophile Bookbase probably offers multiple copies of SPARK**, MURIEL: : THE HOTHOUSE BY THE EAST RIVER. Click here to select from a complete list of available copies of this book.

Bibliophile Bookbase lists over 5 million books, maps and prints including out of print books, livres rares, atlases, incunabula and collectables.