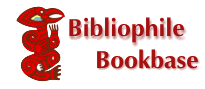 Buy this book on-line
Saramago, Jose (Translated by Giovanni Pontiero) : The History Of The Siege Of Lisbon
The Harvill Press, London, England, 1996

ISBN 186046131X

First Edition / First Printing. Fine in Fine Dust Jacket. 312 pages. Rare Jose Saramago collectible set. A fine copy of "The History of The Siege of Lisbon" First British Edition with a fine copy of the First Swedish Edition, the latter signed by Jose Saramago. The author's fifth novel to be translated into English. One of Jose Saramago's greatest achievements. The first appearance of the title in English and in the United Kingdom. Precedes and should not be confused with all other subsequent editions. Published in a tiny first print run as a hardcover original only through a grant from the Portuguese Government. The First Swedish Edition was published in 1991, preceding the British First Edition by five years. Both First Editions are now scarce. Presents Jose Saramago's "Historia do Cerco de Lisboa" in felicitous English and Swedish translations. Masterpiece. A faux-historical novel that shows us "how history, often constructed from the slightest shreds, fails to acknowledge the reality of unavailable evidence. Proofreader Raimundo Silva dares to falsify a statement in a history text, namely, that Galician warriors conquered Lisbon from the Moors in 1147 without the help of returning Crusaders. Instead of losing his job, he gains the respect of his supervisor and begins an affair with her. Soon he is rooting for a Moor over the Archbishop of Braga, suspecting that there is more Moor-ish than Christian blood in Portugal as a nation" (James Shreve). "Arguably the greatest writer of our time. He throws a dazzling flash of lightning on his subjects" (The Chicago Tribune). Saramago was an anomaly who came out of nowhere, seemingly born a genius. Every single page of every single book he has ever written makes the reader feel that he or she is in the hands of an unsurpassable Master. An absolute "must-have" title for Jose Saramago collectors. This title is a modern classic. This copy of the First British Edition/First Printing comes with a copy of the 1991 First Swedish Edition/First Printing, which is very prominently and beautifully signed, dated (in the month and year of publication), placed, and inscribed in blue pen by the author: "Jose Saramago 27.9.91 Gothenburg". Saramago made an appearance at the Gothenburg Book Festival during which his signature was obtained. He was famous and revered in Europe (particularly Sweden, which eventually awarded him the Nobel Prize) long before he became well-known in the Anglo-American world, making this signed copy uniquely special. This is the only such set available online and is in especially fine condition: Clean, crisp, and bright, pristine beauties. A rare set thus. Regarded by Harold Bloom as one of the two greatest novelists of our time (the other being Philip Roth), Jose Saramago will be read as probably the greatest European novelist of the last fifty years. Winner of the Nobel Prize for Literature in 1998. A fine collectible set. (SEE ALSO OTHER JOSE SARAMAGO TITLES IN OUR CATALOG). ISBN 186046131X.

1
1


Saramago, Jose (Translated by Giovanni Pontiero) : The History Of The Siege Of Lisbon is listed for sale on Bibliophile Bookbase by ModernRare.

Click here for full details of this book, to ask a question or to buy it on-line.

Bibliophile Bookbase probably offers multiple copies of Saramago, Jose (Translated by Giovanni Pontiero) : The History Of The Siege Of Lisbon. Click here to select from a complete list of available copies of this book.

Bibliophile Bookbase lists over 5 million books, maps and prints including incunabula, livres d'occasion, livres anciens, out-of-print books and atlases.