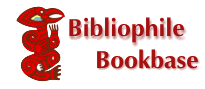 Buy this book on-line
ROEBUCK, PETER: : FROM SAMMY TO JIMMY: The Official History of SOMERSET County Cricket Club.[Author SIGNED copy.]
LONDON.PARTRDIGE PRESS/TRANSWORLD PUBLISHERS LTD.,1991.

ISBN 1852250852.

UK,8vo HB+dw/dj,SIGNED,1st edn.[Published to coincide with the centenary of Somerset CCC's birth as a fist-class cricket county.]FINE/FINE. No owner inscrptn but author's blue ink signature 'Pete Roebuck' - without dedication - to title page and no price-clip to dw/dj.Bright, crisp,clean,glossy laminated,3/4 wrap-around colour pictorial artwork by Alan Fearnley, illustrated dw/dj panels,with red+b/w lettering; with negligible shelf-wear or creasing to edges and corners - no major nicks or tears present.A small closed tear to rear,top corner of dw/dj and some minimal bumping with reciprocal creasing to head of same and ubiquitous but very light,sunning/fading to overall height of same. Top edges with light,sporadic spotting/foxing from light dust-soiling,fore-edges much less affected and so brighter and cleaner; contents bright,tight,clean,solid and sound - pristine - no dog-ear reading creases to any pages' corners,appears unread - apart from my own collation.Publisher's bright,crisp,clean,sharp- cornered,original plain red cloth boards with bright,crisp,blocked gilt letters to spine/ backstrip,a red+black striped headband and immaculate plain white endpapers.UK,8vo HB+ dw/dj,1st edn,vii-xipp+1-443pp [paginated] includes an introduction and acknowledgements,35 chapters,32pp contemporary,historical b/w photographs in 4 blocks of 8pp apiece,between pp82/3,pp178/9,pp274/5 and pp370/1 respectively, appendix - records+statistics,an index; plus [unpaginated] half-title,author/team Captain SIGNED title page,a contents list/table and 6pp blanks at the rear of the book. 'From Sammy to Jimmy',the official history of Somerset County Cricket Club,tells the story of Somerset cricket from as far back as the first recorded game in the county in 1751 right up to the present day (then 1991). Somerset cricket,in the early days,was often in a sorry plight,suffering from lack of support, insufficient funds and poor results.Thereafter, its fortunes rose and fell continually.From its glory years in the early 1890s,the club then endured many years of indifferent results, trapped between a yearning to win its first championship and a certain reaction against such means as were necessary to do so. Nevertheless,Somerset finally did win major trophies,taking the Gillette Cup in 1979 and four other trophies by 1983.Somerset has also produced some of the greatest cricketing talents ever,from the legendary Sammy Woods and Harold Gimblett through to modern greats such as Viv Richards,Martin Crowe and Ian Botham. Peter Roebuck writes in a lively style and,with the help of a detailed record and statistics section and thirty-two pages of rarely seen b/w photographs,he brings to life the story of a cricket club which always attracts high emotion and whose fame and following have spread far beyond Somerset's borders. Peter Roebuck made his first-class debut for Somerset in 1974,aged eighteen.From 1975-7 he attended Cambridge University, taking a first-class degree in Law and winning three cricket blues. Since then he has played for Somerset,being an important member of the team during the glory years and captaining it from 1986-8.He has scored thirty hundreds for Somerset and is the county's fourth highest run scorer.During the winter he writes for the Sydney Morning Herald and Age newspapers,and for the Sunday Times (UK).He also writes cricket books.See also my book ID rja680317 for 'Chasing Shadows: The Life and Death of Peter Roebuck' published in October 2015,for an uncompromising investigation. Please contact seller,because of the weight/value of this item for correct,insured shipping/P+p quotes - particularly ALL overseas buyers - BEFORE ordering through the order page! N.B. ALL buyers please note,stocks' actual shipping/P+p costs are adjusted and any difference is refunded,after order's receipt and before the order's despatch,especially if the item(s) are offered either P+p included/FREE. ** N.B. US/Canada customers please be aware: Standard AIRMAIL postage from UK to these destinations can now cost more than the price of the book! If speed is not of the essence,then Economy rate is recommended - at approx. anything from a 1/3rd to 1/2 of the standard US AIR quote/rate - sometimes arriving sooner than the 42 days - but not always. **

UK,8vo HB+dw/dj,SIGNED,1st edn.
Author SIGNED - without dedication.


ROEBUCK, PETER: : FROM SAMMY TO JIMMY: The Official History of SOMERSET County Cricket Club.[Author SIGNED copy.] is listed for sale on Bibliophile Bookbase by R. J. A. PAXTON-DENNY.

Click here for full details of this book, to ask a question or to buy it on-line.

Bibliophile Bookbase probably offers multiple copies of ROEBUCK, PETER: : FROM SAMMY TO JIMMY: The Official History of SOMERSET County Cricket Club.[Author SIGNED copy.]. Click here to select from a complete list of available copies of this book.

Bibliophile Bookbase lists over 5 million books, maps and prints including livres illustrées, collectables, out-of-print books, libri antichi and atlases.