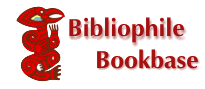 Buy this book on-line
Franzen, Jonathan : Purity
Farrar Straus & Giroux, New York City, NY, 2015

ISBN 0374239215

First Edition / First Printing. Fine in Fine Dust Jacket. 565 pages. The author's fifth novel. One of the most important literary events of our time. The First Hardcover Edition. Precedes and should not be confused with all other subsequent editions. Published in a small and limited first print run as a hardcover original only. "Autographed Copy" round sticker pasted in front. Presents Jonathan Franzen's "Purity". A triumphant achievement. The latter is the full name of the protagonist, whose nickname, "Pip", is a nod to Charles Dickens' "Great Expectations". As incredible as it sounds, "Purity" marks a genuine artistic advance for Franzen, a novelist who keeps getting better with each successive effort, even if it isn't the "splash" that "Freedom" (2010) obviously was. "There is much to admire in 'Purity', not least what David Gates has termed 'micro-felicities', the expertly calibrated turns of phrase and pleasingly digressive cultural references and riffs around every corner. Bends time, easing in and out of characters' past and present, until before you know it, the disparate pieces of a life suddenly fit" (Leigh Haber). An absolute "must-have" title for Jonathan Franzen collectors. This Autographed Copy is very prominently and beautifully signed in black ink-pen on the publisher's bookplate by Jonathan Franzen. The latter is neatly pasted on the half-title page. It is also very prominently and beautifully signed and dated (very shortly after publication) in black ink-pen on the title page by the author: "Jonathan Franzen 9.24.15". It is signed directly on the page itself, not on a tipped-in page. Laid-in is a pristine copy of the Souvenir Material of the event in New York City during which his signature was obtained in person. Please note: Franzen felt that he over-exposed himself with the national (and eventually, international) tour he undertood for his previous novel, "Freedom". For "Purity", he made just a handful of appearances to promote the book. To compensate for his drastically abbreviated tour, his publisher issued a very limited number of copies with signed bookplates. This title will become a contemporary classic. As far as we know, this is the only such double-signed and dated copy of the First Hardcover Edition/First Printing available online and is in especially fine condition: Clean, crisp, and bright, a pristine beauty. A rare signed copy thus. Selected by The New Yorker Magazine as one of "Twenty Writers for the 21st Century", a selection that was prescient because he had not written anything in almost a decade. Winner of the National Book Award in 2001 for "The Corrections". One of the finest American writers of our time. A fine copy. (SEE ALSO OTHER JONATHAN FRANZEN TITLES IN OUR CATALOG). ISBN 0374239215.

1
1


Franzen, Jonathan : Purity is listed for sale on Bibliophile Bookbase by ModernRare.

Click here for full details of this book, to ask a question or to buy it on-line.

Bibliophile Bookbase probably offers multiple copies of Franzen, Jonathan : Purity. Click here to select from a complete list of available copies of this book.

Bibliophile Bookbase lists over 5 million books, maps and prints including collectables, antiquarian books, out-of-print books, first editions and rare books.