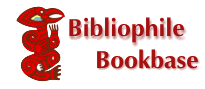 Buy this book on-line
CHALLONER,ROBERT:** : RUN OUT THE GUNS.**
LONDON.CENTURY,1984.

ISBN 0712604650.

UK,8vo HB+dw/dj,1st edn.NFINE/NFINE.No owner inscrptn,no price-clip to dw/dj. Colour,pictorial wrap-around artwork, illustrated dw/dj,with minimal shelf-wear and negligible creasing to edges with no nicks or tears present and slight spotting/foxing to both inner flaps. Unusually the spine/backstrip appears not sunned or faded.Top edge lightly dust-soiled and aged;fore-edge lightly aged and lightly thumbed, contents bright, tight and clean.Unblemished, blue paper-covered bds with bright,stamped silver gilt letters to spine/backstrip and clean, plain white eps.8vo,1-193pp includes title +half-title pages;double-page b/w line illus/ship's plans and 11 chapters. 'Past anchored frigates, lean and deadly as lurchers;betwixt two lines of mixed sixty-fours and seventy-fours.Somewhere among them must lie his own Daisy.He scanned their sterns for the magic name but saw it not.Beyond the buoys were a line of piles close inshore,such as were used for colliers,herring boats,harbour craft and the like.At the end of a line of such humble vessels,close by Haslar pier, was a small,full-rigged ship with a string of - he made a swift count - nine gun ports along her side.And a grimy white ensign drooped forlornly from her mizzen peak.Oakshott knew upon the instant,and with a sudden lowering of the spirits and sinking of the heart,that he was gazing upon his new command.' So begins Commander Lord Charles Oakshott's new promotion,and as he sallies forth to war he knows that he faces not one enemy but three.The first is France,newly at war with England in the aftermath of the Revolution.The second is his ship, grimy, down-at-heel and riddled with death watch beetle.And the third is his crew,mutinous and very low on morale. The ship's log,with its record of flogging,courts martial and hanging,tells its own dismal tale.But Oakshott is a man born to command,whose seamanship has been learned in a hard school.He does not intend to be daunted.Not even when he learns that he has to carry two unwanted passengers to Toulon,and then that their mysterious and extremely precious baggage has led him into an enemy trap.A stirring novel of sea adventure set at the beginning of the Napoleonic Wars,and introducing a new hero - Commander Lord Charles Oakshott of the Royal Navy. Author's second novel,but the first novel in the Oakshott series,and planning to write the next in the series (then 1984) but died,writing the third.A nice copy of a scarce title. Please contact seller, because of the value of this item, for correct, insured shipping/P+p quotes - particularly ALL overseas buyers - BEFORE ordering through the order page!

UK,8vo HB+dw/dj,1st edn.


CHALLONER,ROBERT:** : RUN OUT THE GUNS.** is listed for sale on Bibliophile Bookbase by R. J. A. PAXTON-DENNY.

Click here for full details of this book, to ask a question or to buy it on-line.

Bibliophile Bookbase probably offers multiple copies of CHALLONER,ROBERT:** : RUN OUT THE GUNS.**. Click here to select from a complete list of available copies of this book.

Bibliophile Bookbase lists over 5 million books, maps and prints including fine bindings, out of print books, incunabula, livres d'occasion and used books.