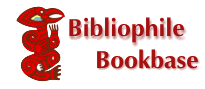 Buy this book on-line
CARROLL**, LEWIS: : THROUGH the LOOKING-GLASSand What She Found There. [The Macmillan Classics series.]
LONDON.MACMILLAN CHILDREN'S BOOKS,2014.

ISBN 9781447273097.

UK,small 8vo HB,no dw/dj - as issued, illustrated 1st edn thus.[Complete number line 1 3 5 7 9 8 6 4 2.Originally and first published by Macmillan & Co Ltd.,in 1872.This children's edition was first published in 1927.It contained 34 original illustrations by John Tenniel and 16 plates coloured by John MacFarlane,in 1927.This specific edition published 2014 as part of the Macmillan Classics series.] Near MINT. Wrapped+ protected from day of issue/purchase,so no owner inscrptn,and no price removal from cover.Bright, crisp,clean,sharp-cornered,matt,red background with coloured repeated,multiple posed Alice figures,illustrated paper-covered boards with black lettering to front and to spine/backstrip of maroon paper faux cloth blind spine,and immaculate plain maroon endpapers; with negligible shelf-wear to edges and corners - no nicks,tears or splits present.Top+fore-edges bright and unblemished; contents bright,tight, clean,solid and sound - no dog-ear reading creases to any pages' corner tips - unread,apart from my own collation.UK,small 8vo HB,no dw/dj - as issued,1st edn thus,xiii-xvpp+1-202pp [paginated] includes a foreword by Philip Ardagh,12 chapters,Christmas Greetings (From a Fairy Child) an About the Author,b/w line illustrations throughout the text by John Tenniel and 16 coloured plates by John Macfarlane. Alice's second adventure takes her through the looking glass to a place even curiouser than Wonderland. Alice finds herself caught up in the great looking glass chess game and sets off to become a queen.It isn't as easy as she expects: at every step she is hindered by nonsense characters who crop up and insist on reciting poems.Some of these poems,such as "The Walrus and the Carpenter" and "Jabberwocky," are as famous as the Alice stories themselves. This 1872 sequel to Lewis Carroll's beloved 'Alice in Wonderland' finds the inquisitive heroine in a fantastic land where everything is reversed.Looking-glass land,a topsy-turvy world lurking just behind the mirror over Alice's mantel,is a fantastic realm of live chessmen, madcap kings and queens,strange mythological creatures,talking flowers and puddings,and rude insects. Brooks and hedges divide the lush greenery of looking-glass land into a chessboard,where Alice becomes a pawn in a bizarre game of chess involving Humpty Dumpty,Tweedledum and Tweedledee,the Lion and the Unicorn,the White Knight,and other nursery-rhyme figures. Promised a crown when she reaches the eighth square,Alice perseveres through a surreal landscape of amusing characters that pelt her with riddles and humorous semantic quibbles and regale her with memorable poetry. Gloriously illustrated with the original line drawings by John Tenniel, plates colored by John Macfarlane,a sewn-in red silk ribbon bookmark, and a foreword by Philip Ardagh,this beautiful hardback edition of Lewis Carroll's 'Through the Looking-Glass',which was first published by Macmillan in 1871,is a truly special gift to treasure. Please contact seller,because of the smaller size and it's lighter weight - for correct shipping/P+p quotes - particularly ALL overseas customers - BEFORE ordering through the order page! ** N.B. ALL buyers please note,stocks' actual shipping/P+p costs are adjusted and any difference is refunded,after order's receipt and before the order's despatch,especially if the item(s) are offered either P+p included/FREE. That offer available UK only,unless indicated otherwise. ** N.B. US/Canada customers please be aware: Standard AIRMAIL postage from UK to these destinations can now cost more than the price of the book! If speed is not of the essence,then Economy rate is recommended - at approx. anything from a 1/3rd to 1/2 of the standard US AIR quote/rate - sometimes arriving sooner than the 42 days - but not always.

UK,small 8vo HB,no dw/dj - as issued, illustrated 1st edn thus.
Not SIGNED.


CARROLL**, LEWIS: : THROUGH the LOOKING-GLASSand What She Found There. [The Macmillan Classics series.] is listed for sale on Bibliophile Bookbase by R. J. A. PAXTON-DENNY.

Click here for full details of this book, to ask a question or to buy it on-line.

Bibliophile Bookbase probably offers multiple copies of CARROLL**, LEWIS: : THROUGH the LOOKING-GLASSand What She Found There. [The Macmillan Classics series.]. Click here to select from a complete list of available copies of this book.

Bibliophile Bookbase lists over 5 million books, maps and prints including atlases, rare books, libri rari, antiquarian books and used books.