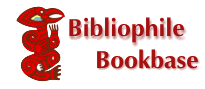 Buy this book on-line
Anonymous : Periodical Publishers Association of America. First Annual Dinner. Thursday, April 7, 1904. The New Willard, Washington, DC
60 pages; paper wrapper (2 1/8 x 3 3/4 inch). Booklet prepared for the Dinner. Contains 115 autograph signatures and 7 signed drawings. The Periodical Publishers Association of America was founded in 1902 by the large magazine publishers in the United States. It had its first annual dinner in Washington, DC in 1904. President Theodore Roosevelt was the main speaker for the evening. The booklet contains a printed bill of fare (menu), bill of company (guests), and a listing of members of the association and the magazines they represent. The signatures and drawings in the booklet represent men from all parts of the magazine publishing business. Signatures of magazine publishers include those of F.N. Doubleday, J. Bertram Lippcott and Conde Nast. Among the many signatures of writers are, for example, those of David Gruham Phillips, J. Lincoln Steffens, and Ernest Thomson Seton. There are small signed drawings by Jules Guerin, W.J. Glacken, F. Luis Mora, W. Granville Smith, and Victor Gillam among others. The drawing by Mora is a self portrait, captioned, from early in his career. The drawing by Gillam is of Theodore Roosevelt, the evening's main speaker. The booklet originally belonged to Curtis P. Brady, an executive of McClures. The full list of autographs in the order that they appear in the booklet are: Alfred Henry Lewis; Albert Bigelow Paine; Metz B. Hayes; A.C. Hoffman; F.L. Collins; Jno. F. Bowen; John H. Finley; Geo. H. Daniels; Bennett Chaffee; Will A. Chapple; Thos. A. Barrett; Robert E. Spear; Ernest H. Abbott; Orison S. Wasden; William M. Shirley; Lynn S. Abbott; Otto Koenig; Raymond White; _____(unclear signature); S.E. Lassino; G.H. Voelker; O.W. Brady; _____; David Graham Phillips; J. Lincoln Steffens; _____; Frank C. Hoyt; R.C. Wilson; Jules Guerin (drawing); S.A. Everitt; Walter H. Page; F.N. Doubleday; Herbert S. Houston; Austin B. Fletcher; Theron W. McCampbell; Hamilton W. Mabie; Stephen Farrelly; Don C. Seitz; Conyers C. Converse; R. McClure; William Morrow; C. G. Bush; W.A. Royers; Wm. Bryant; Ellery Sedgwick; Ellis Parker Butler; Charles R. Barge; _____; Edwin C. Marsh; W. L. Daniels; W.P. Vorhees; _____; Frederic L. Colver; _____; W.H. Moore; Charles Emory Smith; J. Shoemaker; Albert Shaw; Silas McBee; Charles G.D. Roberts; Harrison Morris; Edwin Markham; Garrett P. Serviss; John Luther Long; Edgar S. Nast; Charles L. Bull; Karl Anderson; Robert Mackay; Harold MacGrath; Richard LeGailliene; T. Jenkins Haines; F. Berkley Smith; W.A. Rogers (drawing); W.J. Glackens (drawing); W.J. Henderson; E.C. Locke; J. Bertram Lippincott; Francis Howard Williams; Edward E. Higgens; F. Luis Mora; Louis Loeb; W. Granville Smith; John Bach MacMaster; _____; Louis Loeb (drawing); F. Luis Mora (drawing); Edward Bok (inscription); P.S. Collins; Ernest Thompson Seton; E.L. Kenyon; M.H. Mallory; Roland Mallory; Wm. Green; J.H. Ferguson; _____; Samuel Merwin; Louis Klopsch; Percy B. Bromfield; A.C. Balch; J.M. Cunningham; Crothers W. Colton; Victor Gillam; Geo. R. Ewan; Louis E. Van Norman; I.K. Funk; Conde Nast; S.H. Raglund; R.J. Cuddihy; Edward J. Wheeler; W.L. Miller; _____; Allen M. Fletcher; Sylvia Luben (Lubin); T. Jenkins Haines; James Randolph Walker; A.C. Hoffman; Herman Ridder; W. Granville smith (drawing); _____; Victor Gillam (drawing); "F.B.S." F. Berkeley Smith (drawing). Very good clean copy of this foundational work.. Book. Book Condition: Collectible-Very Good. Binding: Soft cover



Anonymous : Periodical Publishers Association of America. First Annual Dinner. Thursday, April 7, 1904. The New Willard, Washington, DC is listed for sale on Bibliophile Bookbase by Barry Cassidy Rare Books.

Click here for full details of this book, to ask a question or to buy it on-line.

Bibliophile Bookbase probably offers multiple copies of Anonymous : Periodical Publishers Association of America. First Annual Dinner. Thursday, April 7, 1904. The New Willard, Washington, DC. Click here to select from a complete list of available copies of this book.

Bibliophile Bookbase lists over 5 million books, maps and prints including fine bindings, first editions, libri rari, collectables and out of print books.