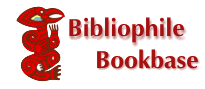 Buy this book on-line
ANONYMOUS : LIFE ON BOARD A MAN-OF-WAR; INCLUDING A FULL ACCOUNT OF THE BATTLE OF
RARE FIRST HAND ACCOUNT OF THE BATTLE OF NAVARINO: THE LAST MAJOR CONFLICT INVOLVING SAILING SHIPS [ANONYMOUS -- probably Charles M'Pherson]. LIFE ON BOARD A MAN-OF-WAR; INCLUDING A FULL ACCOUNT OF THE BATTLE OF NAVARINO. BY A BRITISH SEAMAN. Glasgow: Blackie, Fullarton, & Co.; Arch. Fullarton & Co. Edinburgh; W. F. Wakeman, Dublin; and James Duncan, London. M. DCCC. XXIX. [1829]. First edition. viii, 193, [1] pp. 12mo., in a 20th century binding of three-quarter dark green calf, lighter green cloth sides, with delicate, gilt-stamped floral rolls, gilt lettering between decorative double-rules on spine, with the initials "P. & J. H." stamped at the base. Modern nautical themed bookplate on first fly-leaf. Early ink ownership at head of title-page. Fine. This is a first-hand account of the Battle of Navarino, the last major action involving sailing ships. It was written by a British seaman who served aboard the 76-gun battleship `The Genoa.' Navarino is a small port on the west coast of the Pelaponnese, now called Pylos. The battle, fought on 20 October 1827, was an affair between the great powers of the day: a small, combined force of the British, French and Russian navies against a larger fleet comprised of Ottoman and Egyptian vessels. The European forces were there to enforce the 1827 Treaty of London by establishing peace between Greek patriots and their Ottoman rulers. While the Greeks nationalists agreed to an armistice, the Turks did not and continued their ruthless campaign against the local Greek population. Having been given the vague and contradictory instruction to engage in a "friendly demonstration of force," the British and French squadrons sailed into the small bay merely to intimidate the Ottoman and Egyptian fleet anchored there. It has never been determined exactly which side shot first, but a battled ensued. The ships jostled for position within the cramped bay as they fired point-blank upon one another, inflicting as much damage as possible. Both sides fought valiantly. Although the Ottoman and Egyptian fleet would have been favored on paper, it was clear after the Russian squadron joined the fray, and after three hours of battle, that the Ottoman fleet was virtually destroyed and, amazingly, not a single European ship was lost. The battle was a turning point for the Ottoman Empire and the start of i, Fine



ANONYMOUS : LIFE ON BOARD A MAN-OF-WAR; INCLUDING A FULL ACCOUNT OF THE BATTLE OF is listed for sale on Bibliophile Bookbase by Boston Book Company.

Click here for full details of this book, to ask a question or to buy it on-line.

Bibliophile Bookbase probably offers multiple copies of ANONYMOUS : LIFE ON BOARD A MAN-OF-WAR; INCLUDING A FULL ACCOUNT OF THE BATTLE OF. Click here to select from a complete list of available copies of this book.

Bibliophile Bookbase lists over 5 million books, maps and prints including rare books, used books, livres rares, out of print books and antiquarian books.