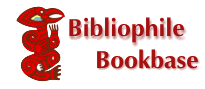 Buy this book on-line
ACKROYD**, PETER: : The Casebook of VICTOR FRANKENSTEIN.** [Author SIGNED copy.**]
LONDON.CHATTO & WINDUS,2008.

ISBN 9780701182953.

UK,8vo HB+dw/dj,author SIGNED,1st edn. FINE/NFINE.No owner inscrptn,but author's handwritten,black ink signature - without dedication - to title page,and no price-clip to dw/dj.Bright,clean,colour pictorial artwork illustrated dw/dj; with negligible shelf-wear and creasing to edges and corners,no nicks,tears or splits present.Publisher's circular,'Author Signed' white adhesive sticker to upper wrap of dw/dj.Both head+foot of spine/backstrip minimally bumped with reciprocal creasing.Top+ fore-edges bright and clean,minimal,miniscule light colour stain to bottom edge towards foot of spine/backstrip; contents bright,tight and clean - no dog-ear reading creases to any pages' corners - possibly an unread copy.Described fairly and honestly - not as bad as it reads or sounds! Publisher's bright,clean,sharp-cornered, original,plain black cloth boards with bright, crisp,blocked gilt letters to spine/backstrip and immaculate plain maroon endpapers.UK,8vo HB+ dw/dj,author SIGNED,1st edn,1-296pp [paginated] includes 22 chapters; plus [unpaginated] half-title,author SIGNED title page,4pp blanks at rear. Whilst not being as prolific a signee as other authors,this particular title is uncommon SIGNED. Victor Frankenstein,a serious-minded student from Switzerland,meets 'Mad Shelley',a poet and atheist,at Oxford University.Soon,the two young men are deep in discussion of electrical science and natural philosophy.In this fervid and fervent atmosphere Frankenstein begins to contemplate new principles and new beliefs. Frankenstein embarks on his anatomy experiments in a barn in the secluded village of Headington,just outside Oxford. But the cadavers supplied by the local coroner are frequently damaged or decaying,so he moves his coils and fluids to a deserted pottery manufactory in Limehouse.Here he makes contact with the Doomsday men - the resurrectionists - who now cross the Thames in the dead of night to bring him fresh corpses of the recently dead . . . . . 'The Casebook of Victor Frankenstein', with its spine-chilling narrative and its ingeniously clever twists of plot and character,will become a classic of the twenty-first century.It is another brilliant example of the power of Peter Ackroyd's imagination. Please contact seller,because of the weight/ value of this item,for correct shipping/P+p quotes - particularly ALL overseas buyers - BEFORE ordering through the order page! ** N.B. ALL buyers please note,stocks' actual shipping/P+p costs are adjusted and any difference is refunded,after order's receipt and before the order's despatch,especially if the item(s) are offered either P+p included/FREE. ** N.B. US/Canada customers please be aware: Standard AIRMAIL postage from UK to these destinations can now cost more than the price of the book! If speed is not of the essence, then Economy rate is recommended - at approx. anything from a 1/3rd to 1/2 of the standard US AIR quote/rate - sometimes arriving sooner than the 42 days - but not always. **

UK,8vo HB+dw/dj,SIGNED,1st edn.
Author's signature - without dedication.


ACKROYD**, PETER: : The Casebook of VICTOR FRANKENSTEIN.** [Author SIGNED copy.**] is listed for sale on Bibliophile Bookbase by R. J. A. PAXTON-DENNY.

Click here for full details of this book, to ask a question or to buy it on-line.

Bibliophile Bookbase probably offers multiple copies of ACKROYD**, PETER: : The Casebook of VICTOR FRANKENSTEIN.** [Author SIGNED copy.**]. Click here to select from a complete list of available copies of this book.

Bibliophile Bookbase lists over 5 million books, maps and prints including livres rares, livres anciens, livres illustrées, out-of-print books and libri rari.